Index of Mini-List members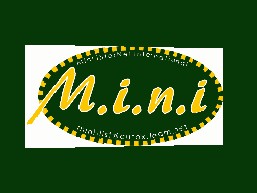 This is a list of the members of the mini mailing list. They are sorted in alphabetical order on the last name.
Last List Update: See 'WhatsNew'
The Mini list is a mailing list for the discussion of all things Mini, if you want to see how to subscribe click here.
Note: I am a member of several Mini mailing lists, but otherwise not connected with them in any way, I just provide an optional register for people who own Mini(s). Beware: Mini in this context means the Classic Mini.
---
The full list is split into pages with the same first letter of the surname. Click on one of the links below to view.
A BC D E F G H I J KL M N O P Q R ST U VW X YZ
NOTE: This section was peviously hosted by Kyle Miller on http://www.ndirect.co.uk/~millerka/. Due to being too busy and no longer owning a Mini, I took over from him for the time being. In the future this section might again move so watch this space.
---
Andy S.'s Mug-Shots page is now also hosted here.
---
Nigel B.'s Who-is-Who page is now also hosted here.
---
If you want to add your details to this list, or if you want to make any modifications, please send an email to 'mini-list-changes' at this domain (site) stating your, Name, Nickname, E-Mail Address, Homepage, Hobbies, Age, Country and your Mini's Type, Name, Year, Engineand Description/Modifications and also which of the below pages you want to be added/have changed.
I'll add them asap. (don't bug me though :)